COVID-19 Response
North County COVID-19 Response Fund is a collaborative between Coastal Community Foundation, Leichtag Foundation, and Rancho Santa Fe Foundation. The Fund was established to meet the rapidly changing and increasing needs in North County. As of June, the fund has granted over $506,000 to nonprofits serving North County residents. In addition, the three foundations have leveraged over $553,000 in additional support to COVID-19 related needs. Read More
Feeding San Diego at CSU San Marcos.
In March the Foundation's Fund for Housing and Homeless Recovery granted $25,000 each to three nonprofits in North County–Community Resource Center, North County Lifeline and Solutions for Change. The grants are intended to help address the organizations' most pressing needs, such as providing housing support and creating new delivery service models for the nonprofits to better reach their clients.
Community Resource Center food distribution.
Philanthropy in Action 2019
During 2019, the Foundation granted over $810,000 for community projects, scholarships and nonprofits programs and services. Read more in our annual report. Coastal CF Annual Report 2019
Encinitas Fund Awards First Grants
The American Academy of Pediatrics California Chapter 3 received funds to deliver Reach Out and Read at North County Health Services in Encinitas. The project reinforces early literacy to families during well-child care visits. Books are provided to families.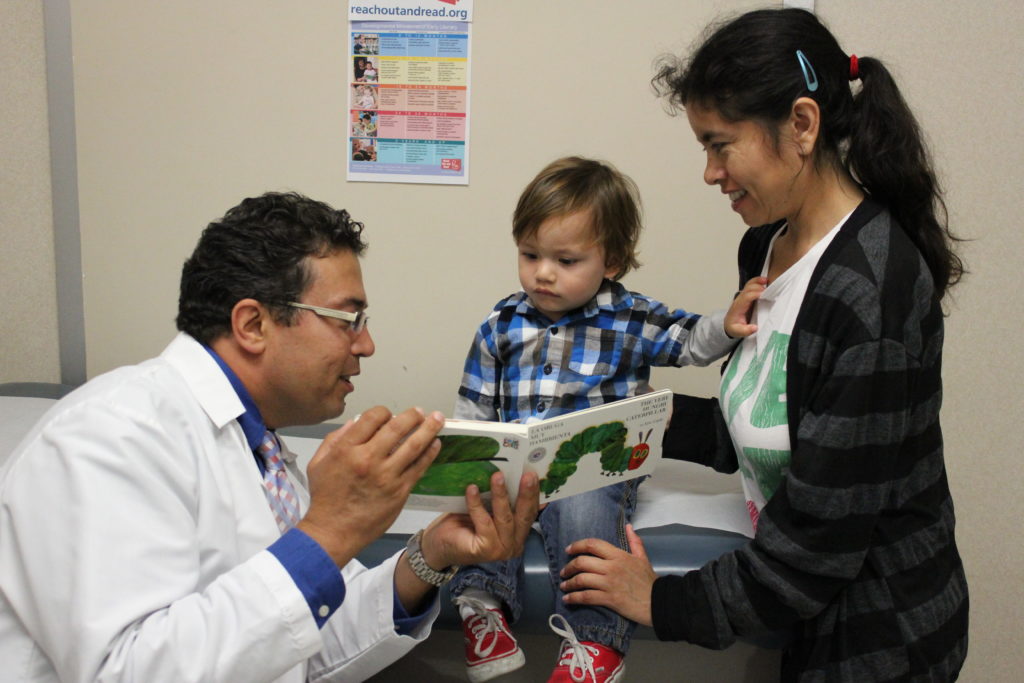 Community Resource Center received funds for a pilot project for seniors in Encinitas. CRC staff will proved case management and referral services to low-income seniors to facilitate health food and improve personal wellness leading to safety, stability and self-sufficiency.
George G. Glenner Alzheimer's Family Centers – Encinitas center was awarded funds to offer art and music therapy. These services provide high therapeutic value for individuals with low functionality and cognition.